1. Put 2 ice cubes into a cup.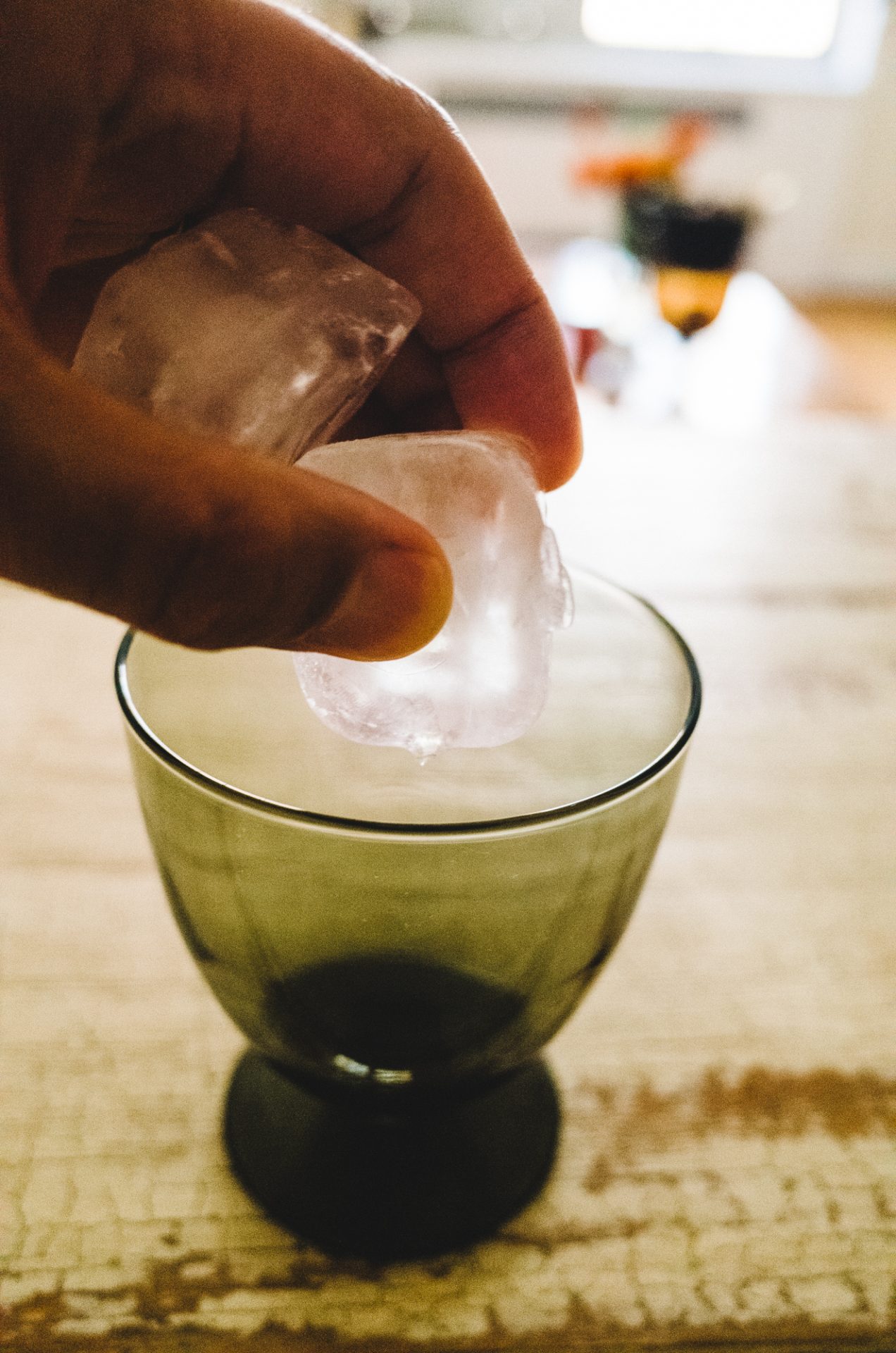 2. Cut a lemon in half and squeeze it. Press the inside with your finger
to get all of the juice out of the lemon.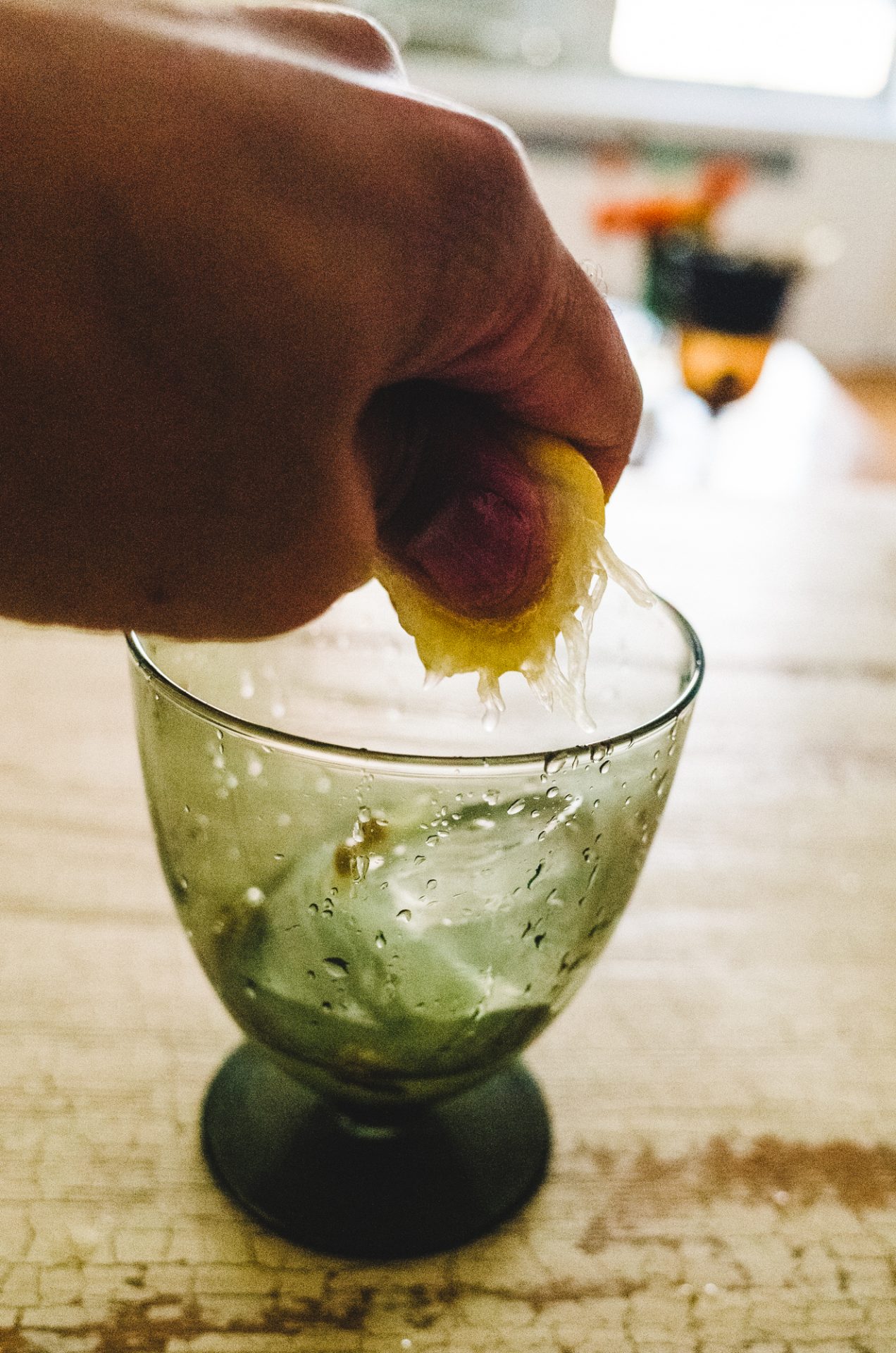 3. Pour in beer, just a normal one. I recommend Sapporo.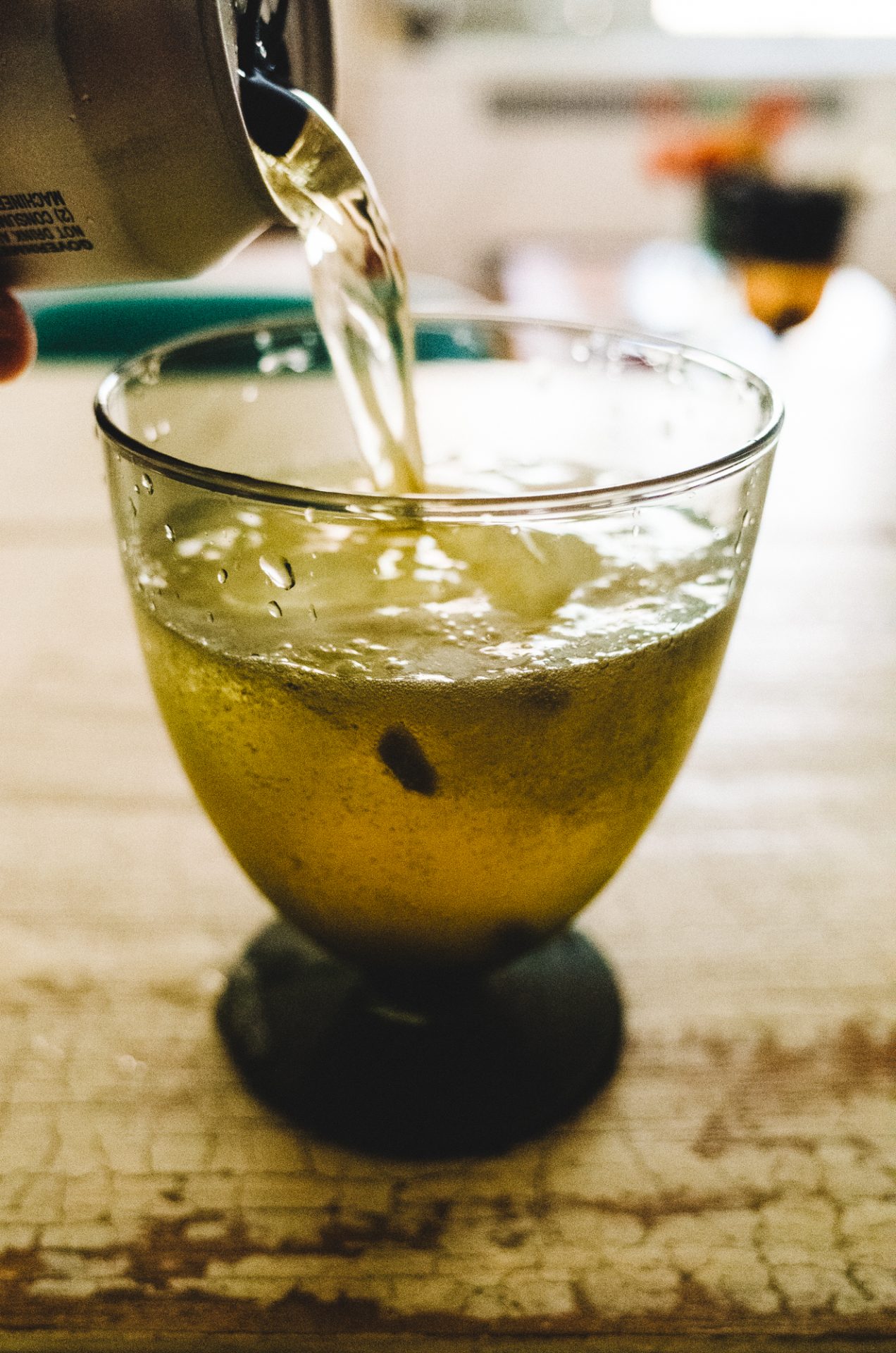 4. There will be some seeds but don't mind it and just enjoy the drink.